I love books!
Seriously, I could spend hours in the library or a book store. I enjoy reading for my own enjoyment, but I also enjoy reading to my own kids. As an educator, anytime I am reading to my own kids or skimming the library with them, I am also looking for opportunities. As a music teacher, I enjoy using literature with my students. There are so many books to sing with students, but I really love those that weave songs into the stories or lend themselves to musical exploration and extensions.
I love Pete Seeger's Abiyoyo.
I do love reading this one myself, but nothing beats the great storyteller Pete Seeger himself:
Another great one is Follow the Drinking Gourd and while there are many different books including this song, my favorite is this one:
The placement of the song within the story is phenomenal.
Anyway…back to looking at books with my kids. We were at the library exploring the 2018-2019 Texas 2×2 Books. There are always fantastic books in these lists.
I grabbed a few for my kiddos. As we were reading together, I discovered so many great music education opportunities!!
I should take a minute to say that I am an outside-of-the-box ideas kind of person. I have lots of crazy ideas, and if I am lucky, some of them actually work. With songs, I have my own 'Kodály-based' Song Collection and Retrieval system to catalogue these opportunities. With literature, though, I have these ideas, and no place to catalogue them…yet.
I started thinking about these booksnaps that are being passed around and encourage for professional learning and for students in their classroom learning, and I decided I would do my own little mini-visuals for classroom books. I only read a few with my kiddos, and enjoyed them all, but these are three that spoke to me for music classroom use.
Egg by Kevin Henkes
Springtime and patterns – yes! I know that at my school in the spring first grade always obtains little eggs to hatch. I love the message of opportunity and imagination at the end. That's all I am going to say about the end, but this book has some great pictures showing same and different as well as simple, rhythmic text that can lend itself to echo patterns. Some of which have the rhythm notated above which is a frequently used on in my first grade curriculum. Some of which don't – same and different, see? Students could create their own picture rhythms after or connect to the "Ballet of the Unhatched Chicks" from Pictures at an Exhibition by Modest Mussorgsky and listen for patterns. They can even discuss what they think happens at the end of the piece and relate it to the story – brownie points for higher order thinking questions right here!
2. Triangle by Mac Barnett and Jon Klassen
When I read Triangle, I envision my kindergarteners practicing movement in space – exploring in their own bubble in place (non-locomotor probably – at least at first) how they can make a triangle with their bodies, then model small, medium, and big triangles, shapes with no names, sneaking (this would be where we go locomotor if I did this later in the year or a 2nd time), then squares – big, medium, small, running (in place because my room is not large enough for 22+ little bodies to run at once). I haven't made a connection to a particular song or recorded piece yet, but I am open to suggestions and still thinking on it.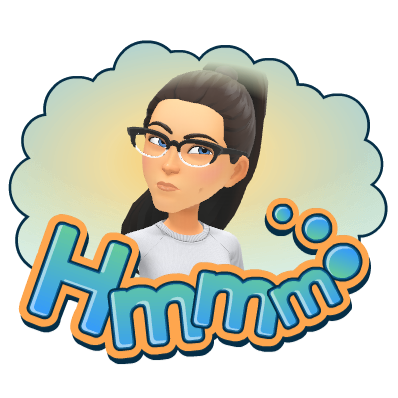 3. When's My Birthday by Christian Robinson
The text I included here is repeated 3 times in the book. This is a great opportunity to discuss longer bits of repetition and contrast. The rhythm for this could be notated as in the blue box above. It also is a great example of motives (short ideas) vs. phrases (longer ideas). I would love to use this text as a jumping off point for musical creativity. Students speak the text as an A section and improvise or compose text related to birthdates, party themes, gifts, numbers counting, etc. (You could include a section ordering numbers in descending order – counting down – math connection – whoa! I just can't help myself!) I may just include this at the beginning of the year with 2nd grade to review 1st grade concepts. (…maybe even singing it on a sol-la-sol-mi pattern…)
I can't close without mentioning some of my other loves in this 2×2 group. Niko Draws a Feeling is wonderful for discussing and discovering that art doesn't have to 'look like' anything in particular to be meaningful and beautiful. After the Fall has a fantastic character message…I may have teared up at the end. Giant Pants was great for talking about handling anger and frustration. The Lumberjack's Beard is a humorous way to begin a talk about respecting nature and animal habitats. I Am Not a Chair is also humorous and the illustrations are perfect for children in my opinion. My kids and I discussed perspective and awareness of others after reading this one. I saved my kids' favorite in the bunch for last – Frank the Seven-Legged Spider is silly and fun, but it also shows this little spider experiencing a set back, questioning his existence, but overcoming with positivity and a renewed sense of self – powerful messages for little people.
Even if you are not a teacher or a parent, I recommend looking into these picture books. Sometimes those little picture books are so powerful and filled with opportunities for exploration and inspiration!
What are some of your favorite picture books?