"It's no use crying over spilled milk."
I know you've heard this adage. Essentially meaning that once something has been happened, crying about it does no good. I always felt there should be an addendum about cleaning up the milk. (…or calling the dog or cat to help you clean it up, then giving it a good sanitizing wipe down. I usually don't call for my dogs, but they have been known to come anyway.)
Anyway, the other day I had to make an evening run to the grocery store. I had just gotten back from a trip to the water park with my oldest kiddo and her friends. I was drained, but someone needed to go. The dogs were pacing for food and there was not a single piece of food left.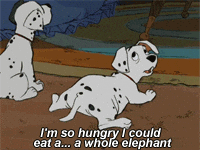 We needed a few other odds and ends, so I grabbed a slice of cold pizza for 'dinner' and ran out the door. Alone. Me: wife, mom of 3, teacher…always with someone, but I was off…ALONE!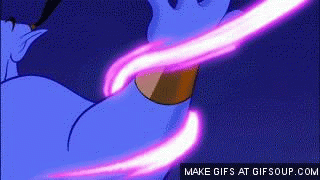 Sweet freedom is enough to put anyone in a better mood. Water park drained or not, I was free! Anyway, I went around the grocery store picking up what I came for and, of course, more. When I got to the register, the young man at the register asked his buddy to switch with him because he was tired and needed a brief change of pace, so the bagger came to ring me up. He was almost done…almost, then the original cashier yells, "Watch out!" Unfortunately it was too late. A jug of milk turned sideways when it hit another item and fell off the edge of the counter to the floor. We ALL got sprayed with milk (so did the candy at the register, my groceries, the floor, all 3 of our faces…). If milk jug splashing were a competitive sport, this guy could have won a medal. That milk splashed everywhere! All 3 of us just lost it laughing.
There were puddles of milk everywhere. We team-worked getting the broken jug into a bag…well, 4 just in case. I grabbed a new milk, and we found some paper towels and worked on cleaning something up while waiting for the official clean-up crew. All of those involved at Kroger were in great spirits. They were kind and forgiving even though there was a huge mess. It may have slowed us all down, but I think everyone left laughing…maybe even to the point of tears.
Thank you to those two gentlemen, their manager, and the guy who came to finish the clean-up at the end. Your ability to be positive throughout a pretty messy mistake made for a humorous and exhilarating end to my day. Sometimes we all need to try to find a way to laugh at our biggest, messiest mistakes. Why not? We all make them, so we may as well forgive ourselves and each other and help clean it up together as a team.  The situation could have ended so much differently, but thanks to everyone's positivity, all those involved, including myself, left all smiles…even though we smelled like milk!